Shinichi Katori


Kanji
香取 慎一(かとり しんいち)
Description
Gender
Male
Status
Alive
Height
178cm (5'10")
Weight
340
Professional Status
Occupation
Student
Class
3-8
Club
Drama Club
Personal Status
Debut
Manga
Chapter 3
Anime
Episode 3
Voice Actors
Japanese
Daisuke Namikawa
English
Kyle Phillips
Shinichi Katori is a character in Tsurezure Children. He is in class 3-8 and is in the Drama Club.
Appearance
[
]
Shinichi is a tall, blonde boy with blue eyes.
Personality
[
]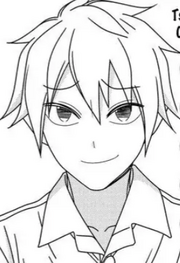 Shinichi Katori tends to speak in short English phrases at times; he calls himself "the dating master",and many girls tend to fall for him. Katori is a very questional character and he does not want to date because he doesn´t want to hurt anyone. he can act very silly and disapears all of a sudden many times. He is a badass guy and can be sometimes annoying.
History
[
]
He is a good friend of Masafumi Akagi, he is said to have rejected a lot of girls. He is actually in love with Kazuko but cannot say it to her, after he rejected her, he started to have regrets. One day he was recruited by the drama club and agreed to join them.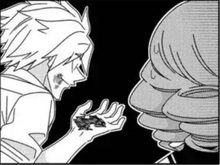 In a later chapter, it is revealed that Shinichi has been fighting an illness that causes him to cough up blood. Because of this, he has been repeating years at high school. That he originally attended high school even before the current third years began high school.
Relationships
[
]
Kazuko has a crush on him. They first met when Shinichi was in a tree, helping a kitten out of a tree. They then developed a relationship where Shinichi would fend off Kazuko's advances due to the God of Love (or somehthing like that).He kissed her in chapter 210.
He and Masafumi are good friends, and have been since their first year.
Ayane is a fellow member of the Drama Club, and is thankful to Shinichi for what he did in her first year.
Gallery
[
]
Appearances
[
]
Chapter 28

Chapter 36

Chapter 56

Chapter 72.2

Chapter 89

Chapter 104

Chapter 111

Chapter 150

Chapter 186

Chapter 209
References
[
]